The South Coast of Barbados has one of the finest beaches amongst the many on the island.
Accra beach is great for none swimmers you can walk out for a great distance and the water is no deeper than waist level it has a beautiful sandy bottom with a fine white sand beach.
The sea has some fair size breakers from time to time, it's one of the largest beaches on the Island there are change rooms for your convenience, and snorkeling equipment can be rented nearby.
Accra one of the most popular beaches on the South Coast, you can buy food and drinks from booths right on the beach or go across the street to
Cheffette
for a roti and a
Banks beer
.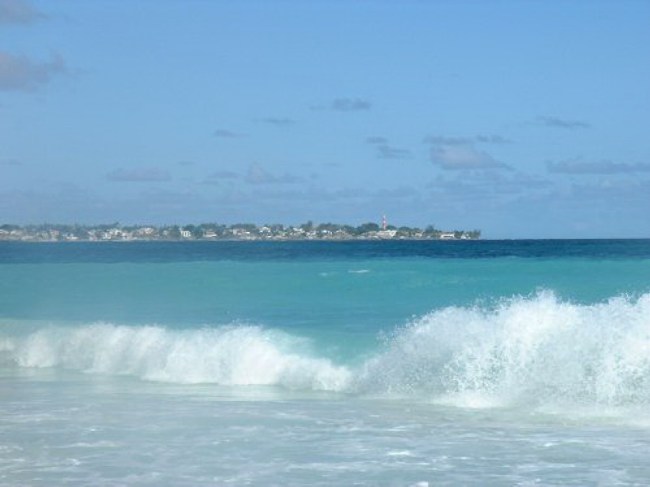 The calm, shallow waters at this beach make it perfect for families with little swimmers.
Kids of all ages (adults too!) will enjoy walking along the reef during low tide and finding exotic sea creatures. During high tide, the reef makes for excellent snorkeling.