One of the most popular beaches and beach bar on the West Coast of Barbados.
Mannie's, " Suga Suga "
Formerly known as Mullins beach bar, Suga Suga is located on the West Coast of Barbados on Mullin's Beach.
Mannie's Suga Suga is one of the best beach bars on the Island.
Here you'll find great food and drinks at very affordable prices and the kind of careful attention and pampering Mannie is famous for.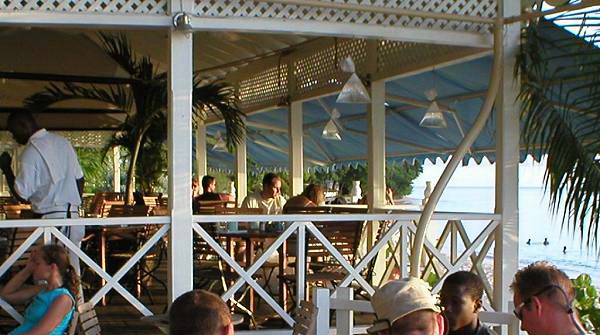 Mark my son just finishing a ride .... the picture was taken from the corner of the deck above.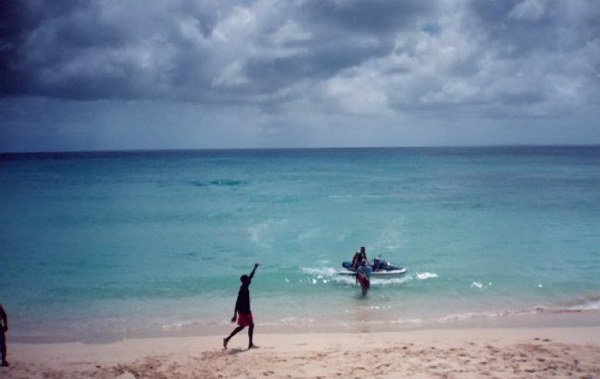 While lounging on the beach under a beach umbrella, just show a flag for food and drink service. For your convenience there is a outdoor fresh water shower to wash off the sand and salt.
Dining is both under cover and open air, which is very nice in the evening under the moon and stars.
A few pictures of Bridgetown ............ more coming
An old time pub once popular with the local fishermen now popular with people from all over the world.
A few shots taken at Jordons supermarket
Some random shots of - daily life - buildings - people in Speightstown
And people say Barbados is flat ............. I don't think so!
One of the first things my wife wants to know when we arrive in Barbados is whether there are any dunks on the surrounding trees.
Take a look here if you're searching for, Barbados Advocate newspaper - Barbados Nation newspaper - car rentals - Barbados radio - hiking - education - internet cafes - restaurants - real estate - scuba diving - art - Barbados Government and many more links of interest.